Our Mission
Gati Express Transports
Our Mission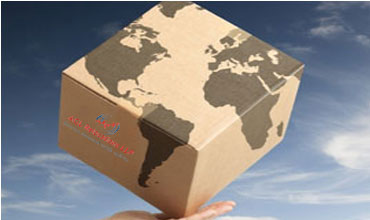 We are always looking for ways to improve our ability to meet the needs of our residential and corporate customers. We have a large fleet of specialized trucks and equipment, an advandced computer network to track shipments and manage information, and a team of dedicated professionals who are committed to excellence in customer service. We continue to exceed the expectations of our customers not only through our established service delivery systems, but also through our innovative and forward thinking corporate culture.
Hassle free relocation :-
To ensure a smooth and hassle free relocation that is of superior quality and value for money.
Innovation :-
To consistently innovate new methods in order to make customer's relocation a pleasant experience for them.
Honesty & Integrity :-
To foster the basic values of honesty and integrity in our employees toward our customers.
Commitment to Quality :-
To provide a superior quality service to all of our esteemed customers every time.
Conductive Work Environment :-
To create conductive work environment that leads people to believe in and become a part of our team, where employees are empowered to respond immediately to that needs of our customers.
Our Motto :-
To be a diversified company with a vision to make its presence felt in the market as a leading solution provider in the household shifting by consistently exceeding the customer expectations. After all, only when every customer is truly satisfied, can people confidently say Gati Express Transports is Right choice.