Fine Arts Shipping
Fine Arts Shipping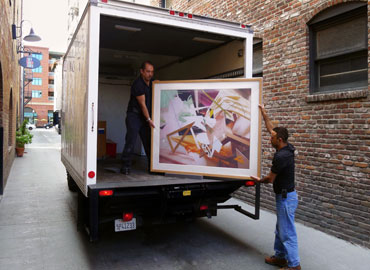 We are one of the leading organizations to offer customized packing and handling of valuable fine art collection. Our professional fine art moving specialists ensure secure transition of prized possessions from one destination to another.
We deliver high standard packing solutions ranging from simple packing to fire proof and impact-protected packing. Secure unpacking, handling and storage services are also offered, making the entire process smooth and hassle-free. We also cater to packing, clearance and transportation needs of various exhibitions, art galleries, cultural and auction events. Our professionals are experienced and equipped with specialized training in the packing and handling of art. Aligned to our sustainability principles, we use environment-friendly materials in every move.
Fine art and antiquities need to be handled with the utmost care. We understand the importance of your art works. After all you pay a big amount of money to purchase your antiques pieces. Caring for your fine art pieces is more than our passion. We offer a totally professional service, that will ensure your relocation is smooth, trouble free and your art will stay in its original condition, no matter how long the journey. We understand the importance of being reliable and punctual while maintaining high levels of professionalism, discretion & courtesy. We work with you to develop, design and construct crating and other structures that meet your exact specifications.
Fine Art Handling service also include the following
Door to Door service
professional art packing/crating, installation and dismantling
Import & Export customs formalities service
Special Storage
Air and Sea freight forwarding services for fine artworks
Insurance Service