Household Goods Moving
Household Goods Moving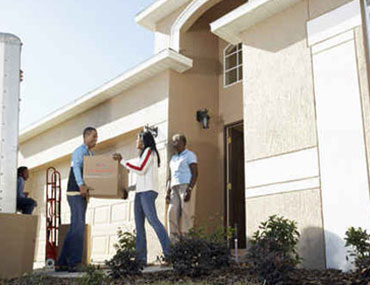 At Gati Express Transports, we understand how stressful it can be to have all of your cherished belongings packed up and shipped off to cross the ocean in a plane or aboard a ship. As part of our commitment to helping you ensure your employees have a smooth transition to their new homes, we provide services whose quality and level of personalization no other company can match.
Guaranteeing a Seamless Moving Experience
Our history goes back 400 years to a time when moving meant loading everything up on a horse-drawn carriage. Over all this time, we've established an unparalleled network of service providers and developed processes that no other company will be able to compete with the moving experience we can offer you. We facilitate relocations all over the world and offer customized solutions for any type of move, whether it's local, interstate, or international.
Moving to and from India Made Simple
Gati Express Transports has multilingual experts all over the world - people with local experience and knowledge who understand your destination and the challenges that your employees might face during their move.
Gati Express Transports also gives your employees' access to GlobalCom, our state-of-the-art online tracking system. With GlobalCom, they can find out the status of their move, 24-hours a day, seven days a week. They will be able to review critical dates, including survey, pickup, port departure and arrival, customs clearance and delivery.
In addition, all our Move Consultants are equipped with iPads, so that precise and thorough inventories of your employee's possessions can be recorded in order to provide the organization with an accurate cost of move.
Gati Express Transports are not only the experts to contact for the international relocation of your employees, we are also highly specialized in local and domestic moves. Our skilled movers and packers in India give the same attention to a local move as they would to an overseas relocation. That means you get the expertise of a trusted international mover, at competitive local rates.
Committed to making your move stress-free
Every relocating employee will be assigned a personal move coordinator who will oversee the process from the planning stages all the way to unpacking. The coordinator will serve as the single source for answers to important questions and guidance at each step of the move.
Gati Express Transports moves more than 1000 families a day, 365 days a year. So you can rest assured that our moving specialists are using the safest and most efficient packing techniques and materials. Our people are well trained and highly skilled, and we use the latest in high-tech security measures and shipping containers.
With Gati Express Transports:
Cartons are double- and even triple-walled if necessary. All furniture is carefully wrapped and padded to ensure maximum protection. Personal belongings are expertly packed into cartons with particular care given to delicate articles. Additional protection is provided with wooden crates, acid-free tissue, bubble-wrap and polystyrene chips. With Gati Express Transports, you can rest assured that your employees' household goods are in good hands so they can relax and let us carry the load.